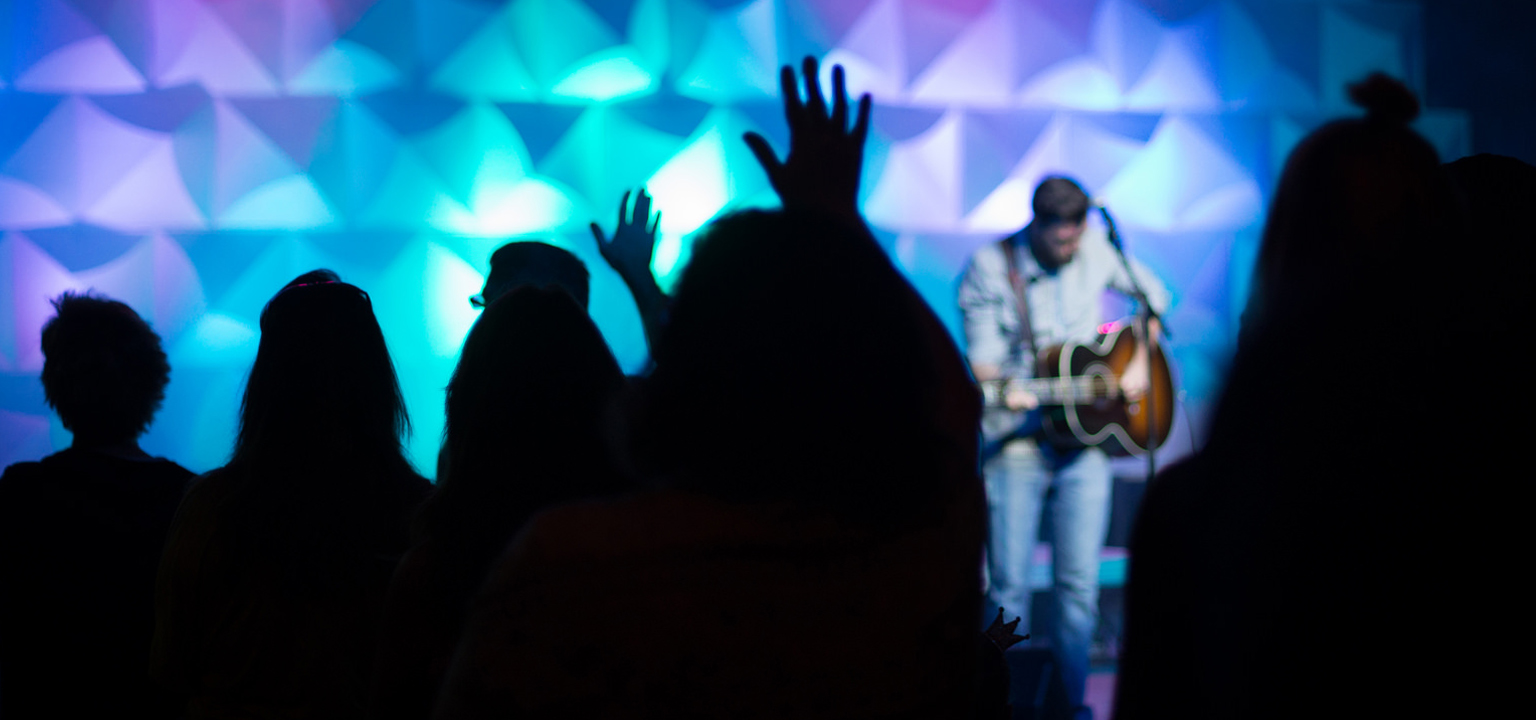 "Sing a new song to the Lord!
Let the whole earth sing to the Lord!
Sing to the Lord; praise his name.
Each day proclaim the good news that he saves.
Publish his glorious deeds among the nations.
Tell everyone about the amazing things he does." — Psalm 96:1-3
These past two weeks have been incredibly encouraging in regard to worship music, praise, and how those things bring us together!
As many of you know, two weeks ago, we released our "All Creatures" EP packed with harmonies and bluegrass hymns. To celebrate, The Rock Church and The Rock Music hosted a festival right in our Draper location parking lot. We had bouncy houses, food trucks, and many local artists. In addition, we asked The Salt Lake City Mass Choir to lead worship after our very own Porter Band performed.
It was an incredibly encouraging night to say the least! Hundreds of people came together that night. They ate until both food trucks ran out of food, kids laughed and bounced, and as a church, we worshipped corporately with a variety of music! It was truly an unforgettable night.
The following week (by God's grace), The Rock Music was asked to write a song for an upcoming feature movie called Samson. The same company who produced God's Not Dead and The Case for Christ will be producing this film. We are beyond delighted to hear that the head of Pureflix picked our song; we head into the studio this week to begin recording. This movie will be globally produced in both theatres and on DVD! Wow! Is God awesome or what?
Lastly, this past weekend, The Rock Music was asked to have a few of us fly out to Omaha and share with a some of our sister churches. We had a chance to speak to dozens of their musicians as they are preparing to open a new building. We "work-shopped" with five of their bands, taught, prayed, laughed, and sang. We combined three worship teams to lead worship for their church on Sunday morning.
In just over a week's time, God's grace has been poured out to hundreds and hundreds of people through music! It happened personally and worldwide! I have been caught off guard by God's kindness.
As a church, we should wholeheartedly agree with the psalmist when he sings in Psalm 96:4, "Great is the Lord! He is most worthy of praise!"
Singing with you,
Steele
Posted in A Word from the Pastor