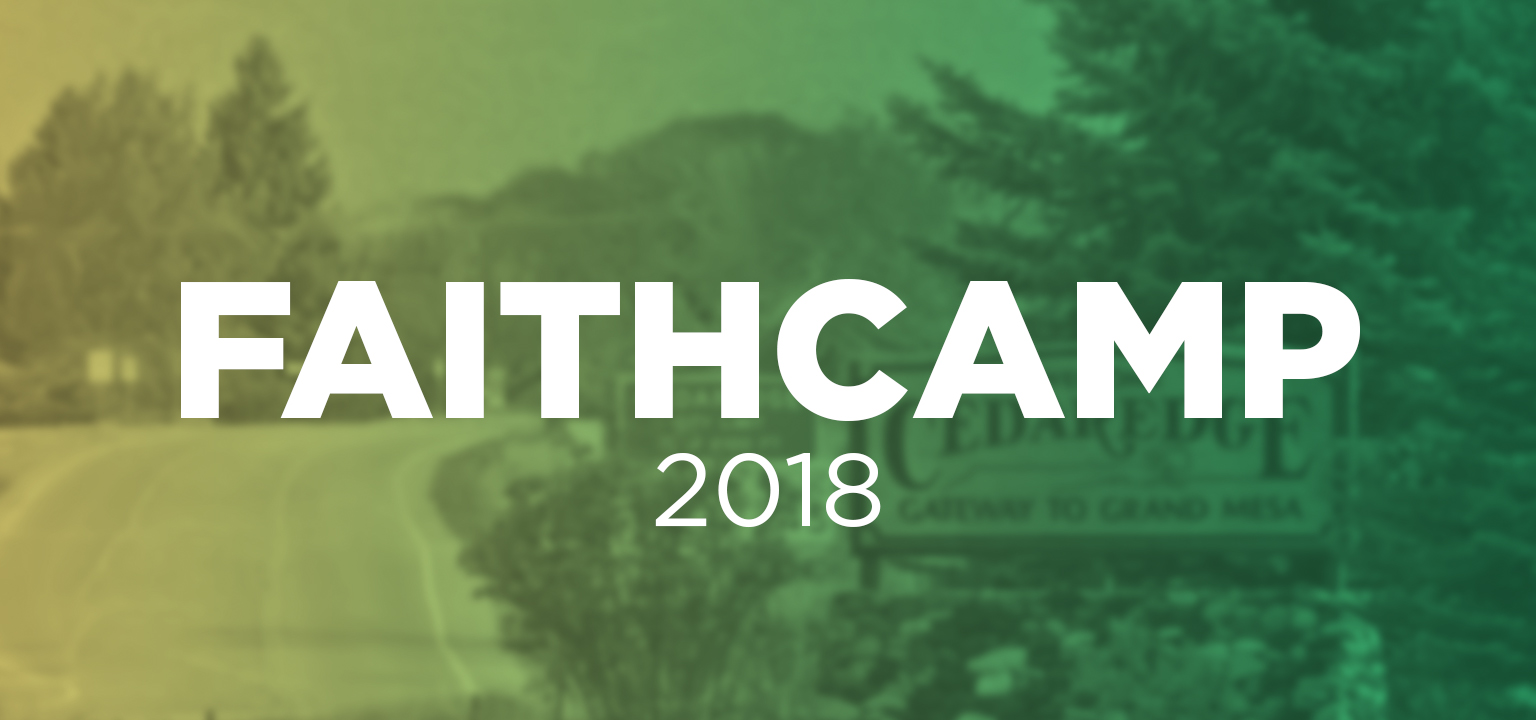 Mark your calendars now for an amazing mountain retreat — Faithcamp!
What is Faithcamp?
Faithcamp will be a combination of both Discipleship Training Camp (formally HSLT) and Faithwalkers. It will include Worship, Teachings (related to our identity in Christ), and some organized activities for everyone. Faithcamp is designed for your whole family! We will be joined by several other churches in our Mountains West Region.
What are the details?
The Faithcamp adventure will take place from July 27-31 in Cedaredge, Colorado (just one hour SE of Grand Junction, Colorado). We have the beautiful Camp Cedaredge entirely to ourselves — get a feel for the camp by visiting their website at www.campcedaredge.com. Because the location is limited to 500 spots, we wanted to get this information to you as soon as possible.
More registration and housing details will be coming.
Consider making this your family vacation – you won't be disappointed!