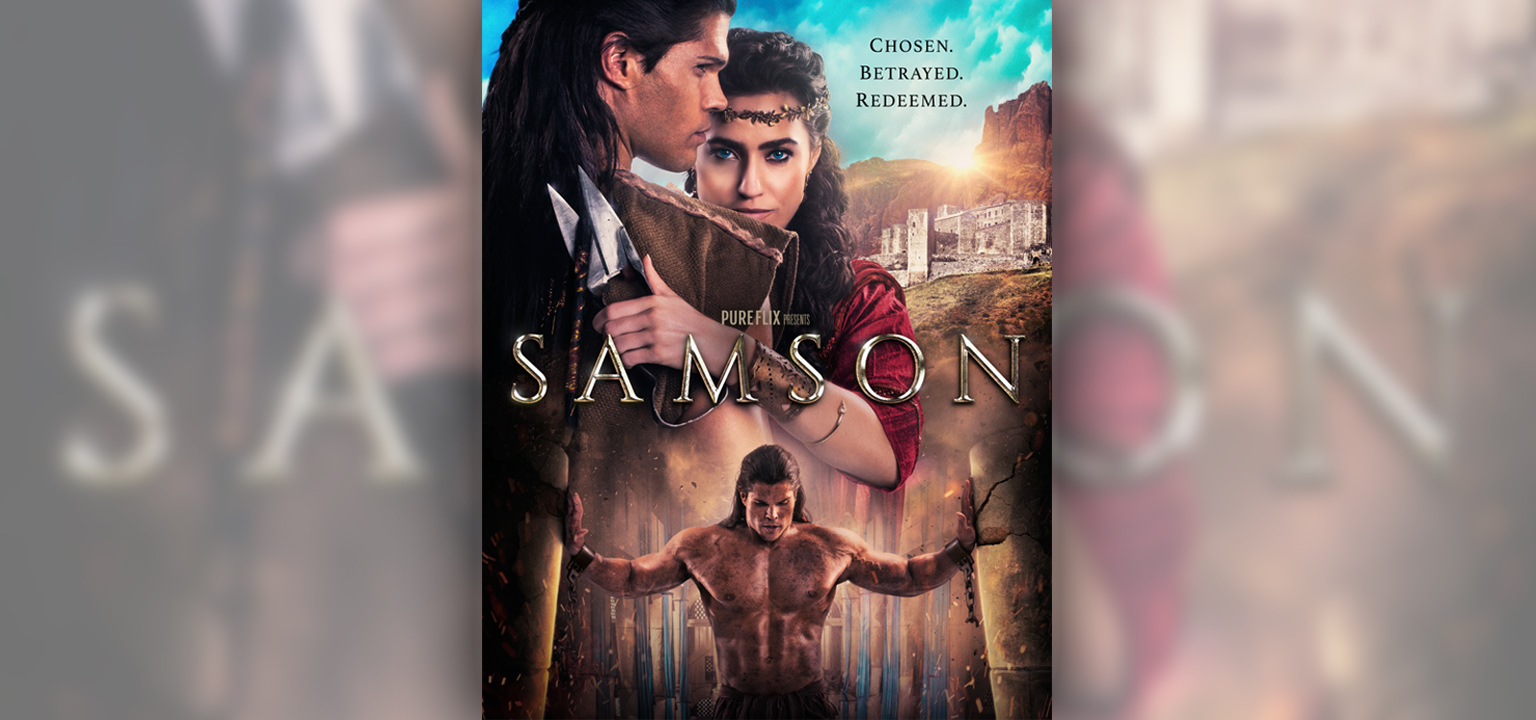 Join Us at The Movies
From the creators of GOD'S NOT DEAD, comes SAMSON. This action-packed biblical epic about a champion chosen by God stars Billy Zane, Golden Globe® winner Rutger Hauer, Emmy® winner Lindsay Wagner, Jackson Rathbone and Taylor James in the title role of Samson. Samson's journey of passion, betrayal, and redemption inspires audiences to realize that life's failures need not define their future.
The Rock Church has reserved a 527 seat auditorium (Jordan Commons Megaplex, 9335 S. State Street) to show the new Samson movie on Tuesday, February 20 6:30 p.m.
Tickets are only $5 and as an extra bonus the first 100 ticket buyers will receive a copy of the Samson Motion Picture Soundtrack CD! (one CD per adult/family given at the night of the movie). There will also be screaming deals on delicious food to eat at the theatre ($1 Popcorn, $2 Hot Dogs, $3 Pizzas). There will even be a raffle for some fun prizes!
You'll want to hurry to get your tickets so you don't miss this amazing night! If you're looking for a perfect activity to invite family, neighbors and friends to, this is it. If you have questions about this movie night, please contact Bryan Edwards at bryan@trc.life.
Music Available Now!
DREAM Label Group and Pure Flix Entertainment are proud to announce the release of Samson: Songs From And Inspired By the Motion Picture. Featuring 10 emotionally powerful tracks from 9 powerhouse worship leaders and churches, is the perfect accompaniment album to the Pure Flix Entertainment film's release. The film will be released on February 16th.
We are elated that The Rock Music is part of the songs from and inspired by the movie Samson, which is available now! Click on any one of these links to either order the music or see videos of the live performance and the story behind the song. You will can also get a CD at the Storefront for only $5. Thank you for your support in seeing the Gospel go out into the world through The Rock Music!
Order Digitally | Behind the Song | Listen on Spotify | Live Performance
Track listing:
The Rock Music – One More Time (feat. Steele Croswhite)
Emmanuel Church – Stronger (feat. Eunice Rodriguez)
Seacoast Worship – Strength And Victory
Cindy Cruse Ratcliff – Call Down Power
April Nevels – Nothing To Lose (from The Potter's House)
MUSITRY – Reconciled (feat. Joel Kibble of Take 6)
New Season Christian Worship Center – Forbidden Love (feat. Elmer Canas Jr.)
Encounter Worship – Redemption (feat. Alfonso Hernandez)
The Cloud Music – Home
Cindy Cruse Ratcliff – Keep The Faith
Posted in Events, The Rock Music