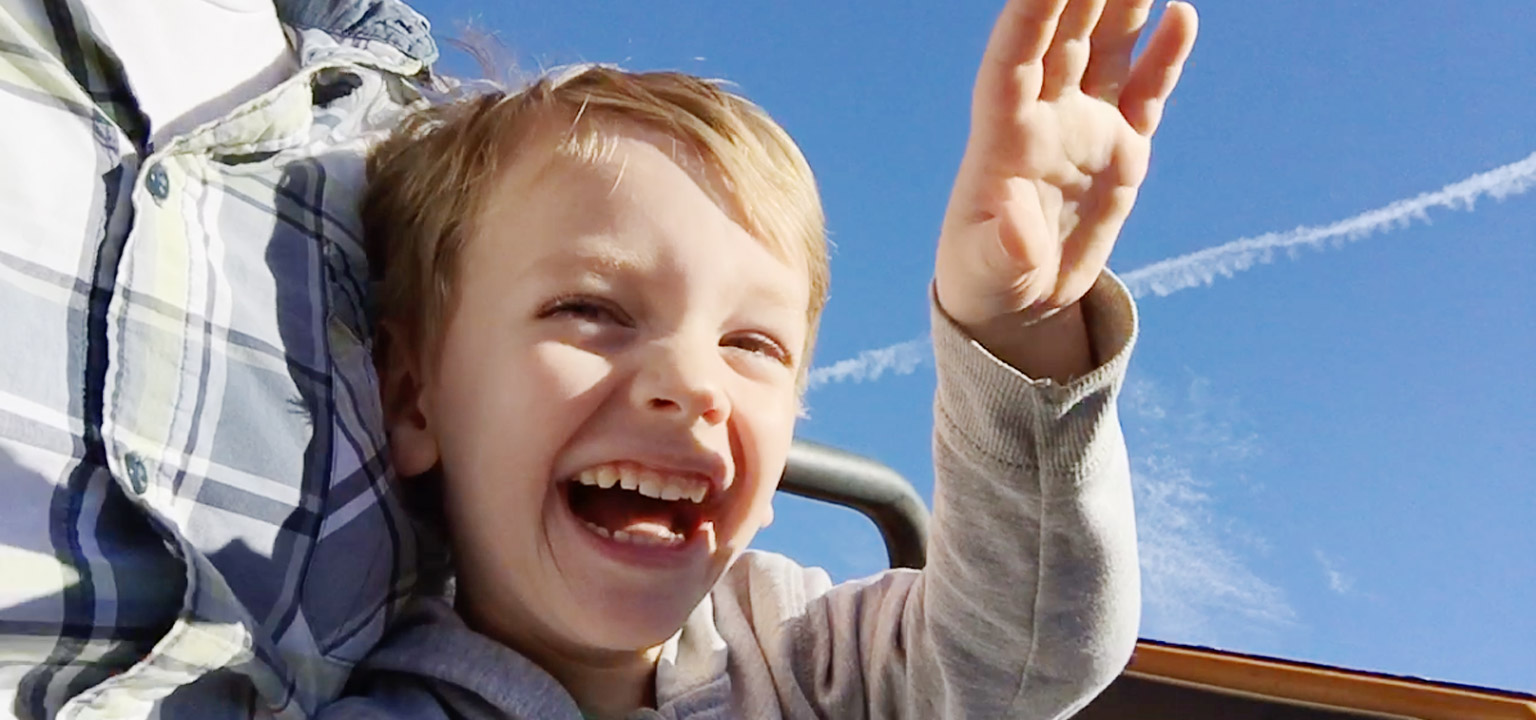 I love the thrill of roller coasters. There is just something about them — the anticipation while I am waiting in line, the grinding and clanking sounds while I slowly move to the top, and then… the drop! I get butterflies in my stomach thinking about it. I usually go through the entire ride with a huge smile on my face. As it comes to the end, I get super pumped and want to do it all over again!
One of my favorite roller coasters is the Big Thunder Mountain Railroad in Disneyland. One of the best experiences I ever had on that ride was with my son. He couldn't stop laughing the whole time we were on it and it brought me so much joy to see how thrilled he was!
It's okay if roller coasters don't thrill you. But, do you know what does? Is it driving a really fast car? watching sports? sky diving? When you think about what thrills you, does the Lord come to your mind?
The Psalmist wrote…
"You THRILL me, Lord, with all You have done for me! I sing for joy because of what You have done. O Lord, what great works You do! And how deep are Your thoughts." — Psalm 92:4-5
Do you get thrilled when you think of all that the Lord as done for you? You should, you know. This verse really struck me as I read it because it's so easy to miss this. The amazing thrill I get from being on a roller coaster should pale in comparison to the thrill I experience in the Lord! It challenged me to think about all that the Lord as done in my life. And as I meditated on that, I was both excited and thrilled.
My challenge for you this week is to think about all of the things that the Lord has done for you. Let those be the things that excite you…thrill you. When you're feeling down, pull that list out and sing for joy because of ALL He has done for you!
Thrilled in the Lord —
Tony
Posted in A Word from the Pastor by Tony D'Amico
Tags: D'Amico, Psalm 92, Thrill, Tony