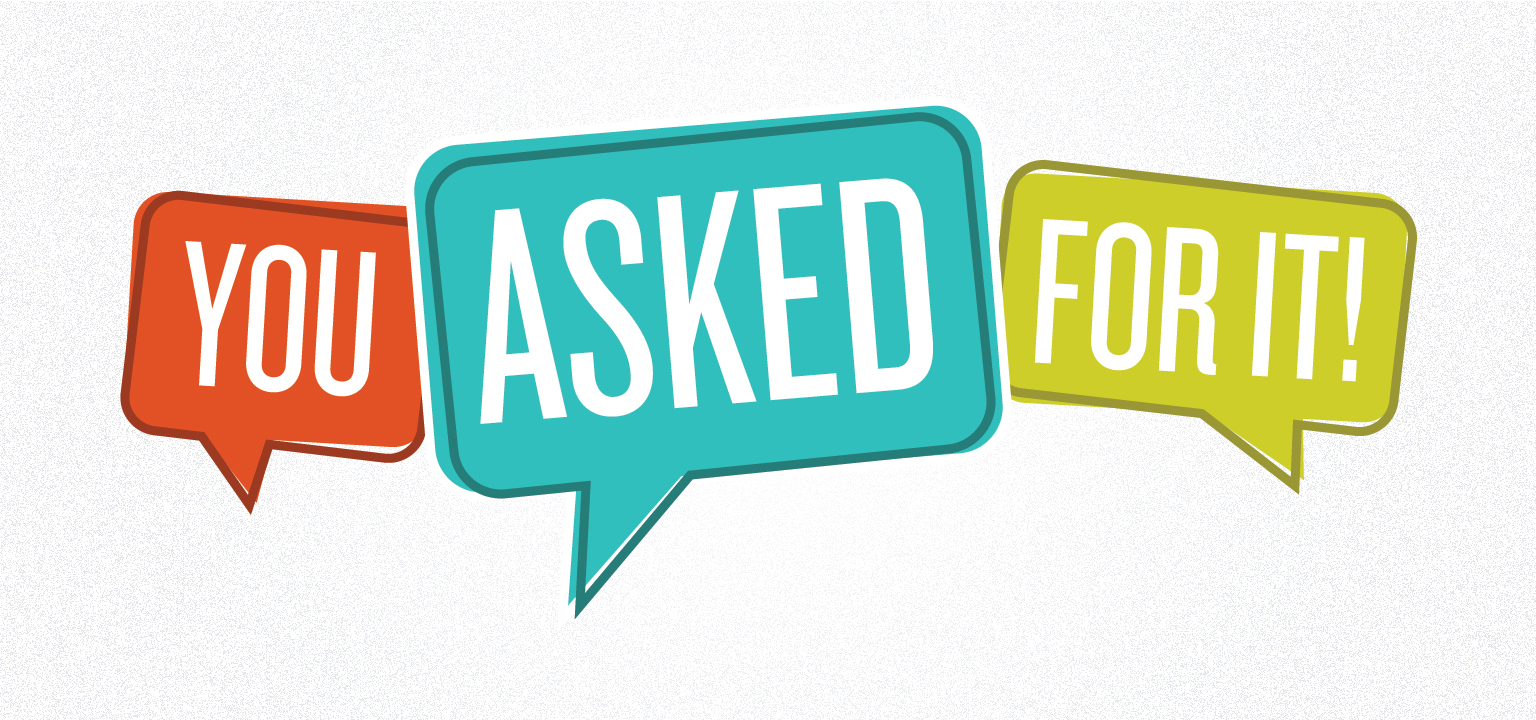 We all have questions.
What does God say about sexuality and gender issues? If God is good, why is there so much suffering in the world? Who would God vote for as President? Sometimes, it's hard to find the answers we need. In our upcoming 15-week series, You Asked For It, you'll have a chance to discover answers to the questions you've been asking.
Join us (starting September 4-6) as we tackle the topics that are really on your mind and in your life.
Here is a list of topics that will be covered.
ATHEISM: What is it and how can I speak to the subject?
BIBLE CONTRADICTIONS: How can I speak on this subject?
GOD'S WILL: How do I find God's will for me?
HEAR GOD: How do I know when God is speaking?
POLITICS: What should we do about politics?
FORGIVING OTHERS: How do I forgive others?
MARRIAGE: How do I make my marriage better?
PARENTING: How can I be a better parent?
TOLERANCE: What it really is and how can I be tolerant in a Biblical way?
DEPRESSION: How does God want me to deal with depression?
HEAVEN: What happens when I die (Heaven)?
RELIGIOUS EXTREMISM: Terrorism, our response, & threat to US peace.
SEXUAL IDENTITY: Marriage, Trans-gender, LGBT, etc…
STRESS & ANXIETY: How do I handle stress and anxiety?
ISRAEL: Role in the world, Christian responsibility.
CHURCH IN POLITICS: Separation of church and state, legal boundaries.
Don't forget to invite a friend!
Posted in Events, Series, Teaching by Tony D'Amico